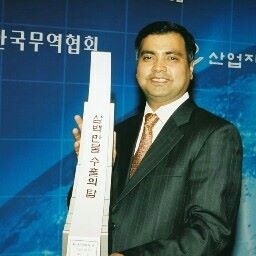 The Juksan Group was founded by Dr. S. Ainul Haque in 1998 in Seoul, Korea. The Group's initial startup was in the area of Embroidery Machine and offset printing machine trading to various counties of the world and achieve 1 million US Dollar export award in 2004 and also awarded 3 million US Dollar export award in 2006 by the president of Korea. Where it has continued to enjoy success and a loyal following.
In 2008, Dr. S. Ainul Haque took over the helm of the business and soon diversified within the textile industry by introducing Schiffli Embroidery products in Dhaka Export Processing Zone in Bangladesh. The Group remains a prominent player in the textile industry and true to its mission statement, which is to provide high quality goods to its customer base.
In 2008 the group create Juksan (BD) Ltd., which facilitated the group's expansion and modernization. Juksan (BD) Ltd is the group's flagship, and exports embroidery to premium outerwear customers globally.
Juksan Lace & Embroidery (Pvt) Ltd is set up with the latest Swiss Embroidery Machinery that will meet the requirement of the world-class fashion industry.
Juksan Group:
· Juksan Machinery Co., Ltd. (Seoul, Korea)
· Juksan (BD) Ltd. (Dhaka, Bangladesh)
· Juksan Lace & Embroidery (Pvt) Ltd. (Khairpur, Pakistan)